Boulangerie Le Goût 那個 麵包
No. 58, Lane 188, Ruiguang Road, Taipei, Taiwan
台北市內湖區瑞光路188巷58號
Price: $$
Recommendation:
4.5 Stars
Located in Neihu's hidden alley, Boulangerie Le Goût is one of the most loved and desired bakeries in Taiwan, selling recipes and breads directed by Taiwanese Master pastry chef Wu Paochun 吳寶春, who won 1st place (2010) and 2nd place (2008) at the Coupe du Monde la Boulangerie, an international, invitational artisan baking competition held in Paris, France every couple years, a.k.a the Olympics of Baking!
This comfortably designed shop bakes a wide variety of tasty breads and pastries by using local delicacies as well as the best ingredients around the world. The mouth-watering bagels, croissants, and rolls are presented beautifully with a touch of the chef's inspiration and creativity. More importantly, many of their products are sold out by late afternoon, especially Master chef Wu Paochun's award winning creations.
Boulangerie Le Goût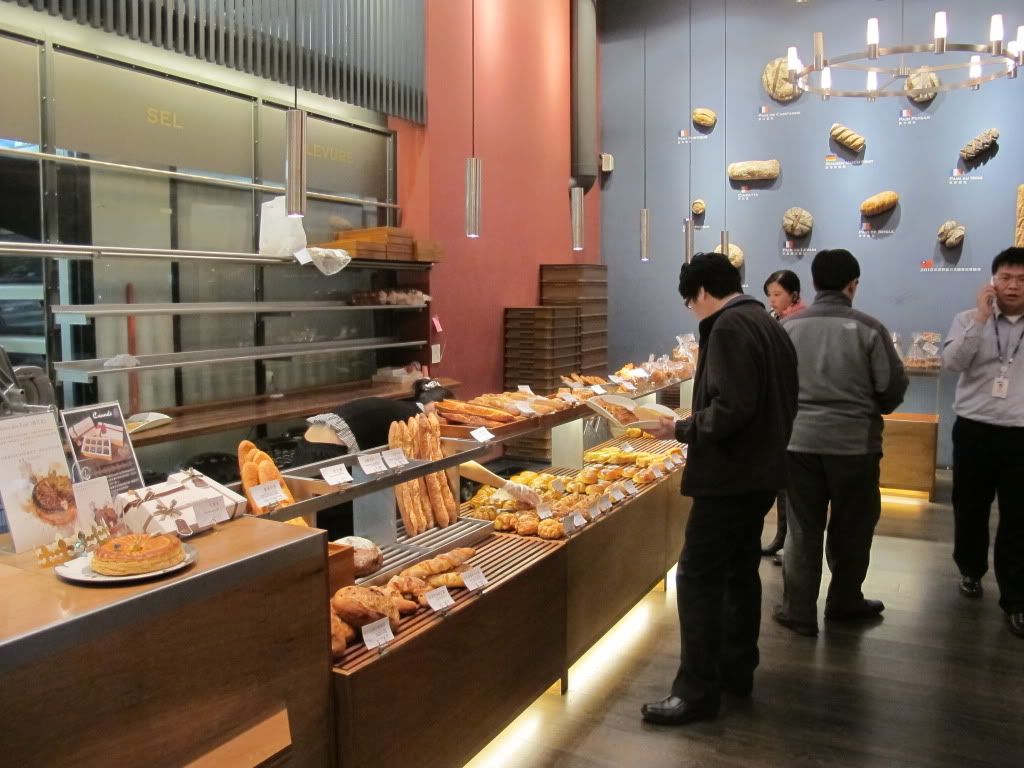 On the wall of Le Goût showcases different breads from all over the world, including the butterfly decorated bread that earned Wu Paochun the world championship.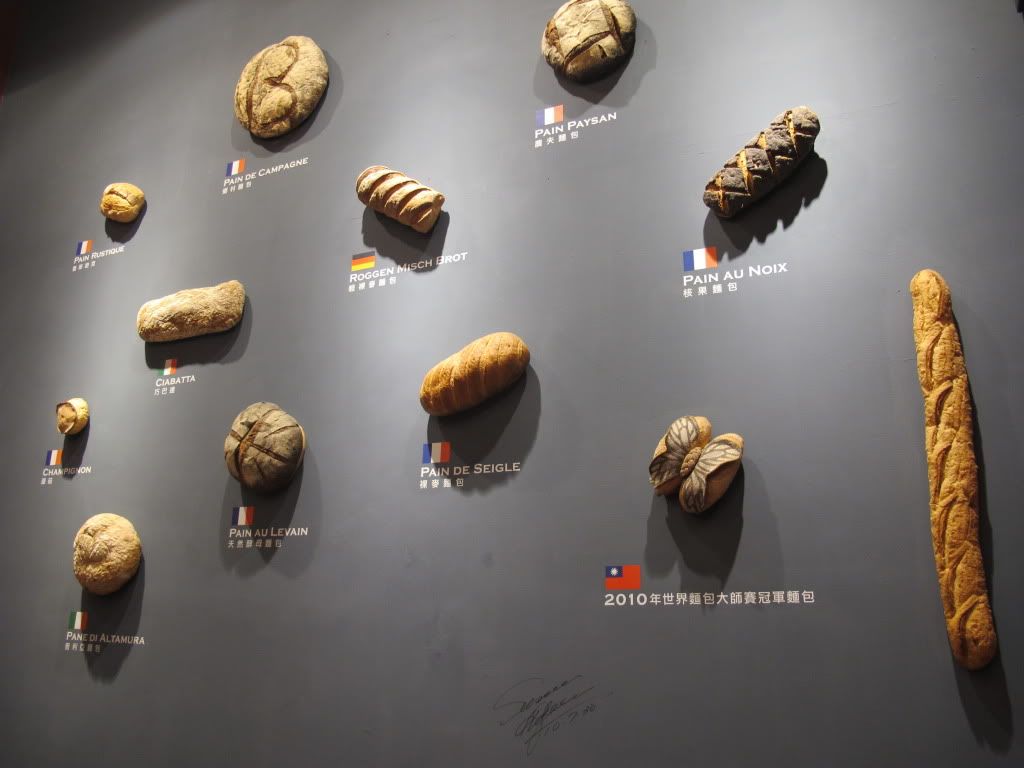 Showcase of Breads from all over the World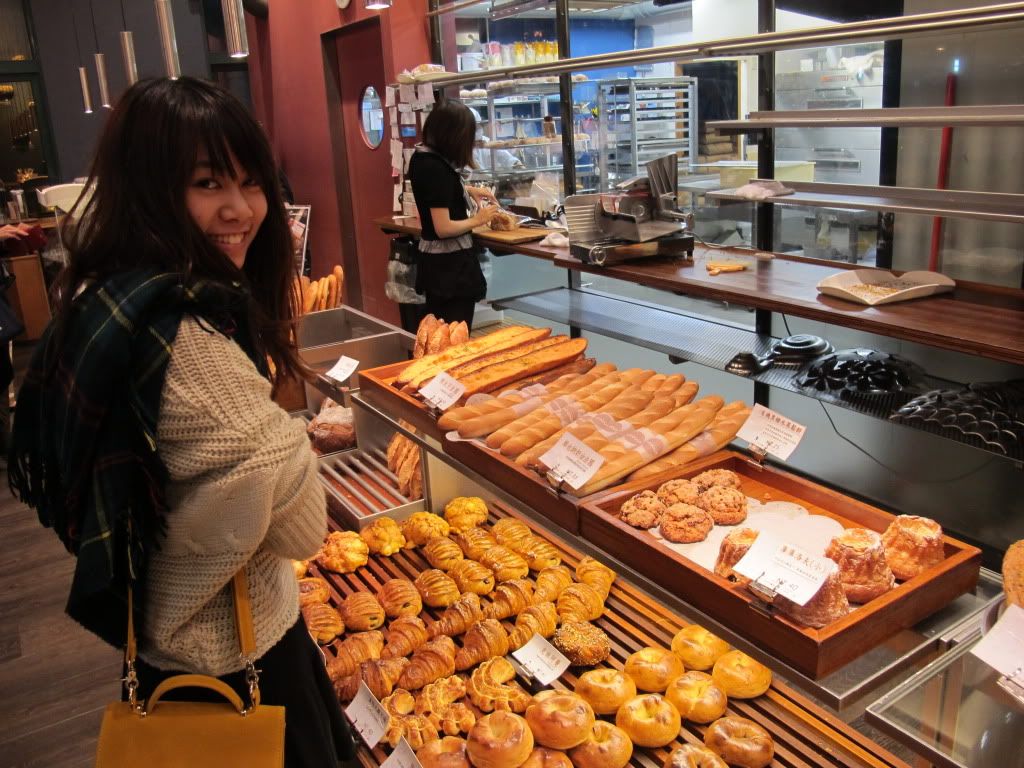 deciding what to buy
pastries!
Spread with glowing cod roes from Japan, the Mintako French Baguette is toasted to perfection and has a great texture. The strong savory taste of cod roe works perfectly with the crunchy baguette. Definitely a favorite!
Mintako French Baguette 明太子法國
Dum dum dum! The award-winning Longan and Wine Bread of Wu Paochun (2nd place)! The costly bread at NT$ 400 (~ US$13.5) uses Wufung's longan, red wine, and natural grape yeast with a base of wheat germ flour. A bite of this doughy delicacy comes a mesmerizing red wine aroma and taste. The fresh and lightly sweetened longans are generously diffused within the bread and surprisingly delicious!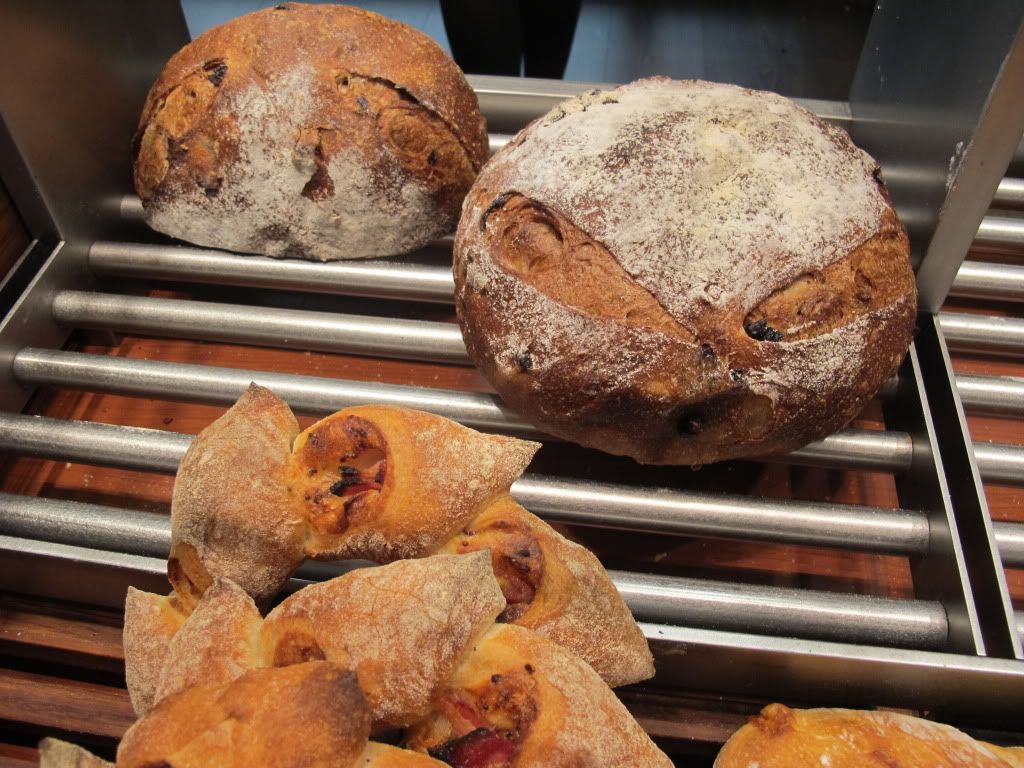 Longan and Wine Bread 桂圓酒韻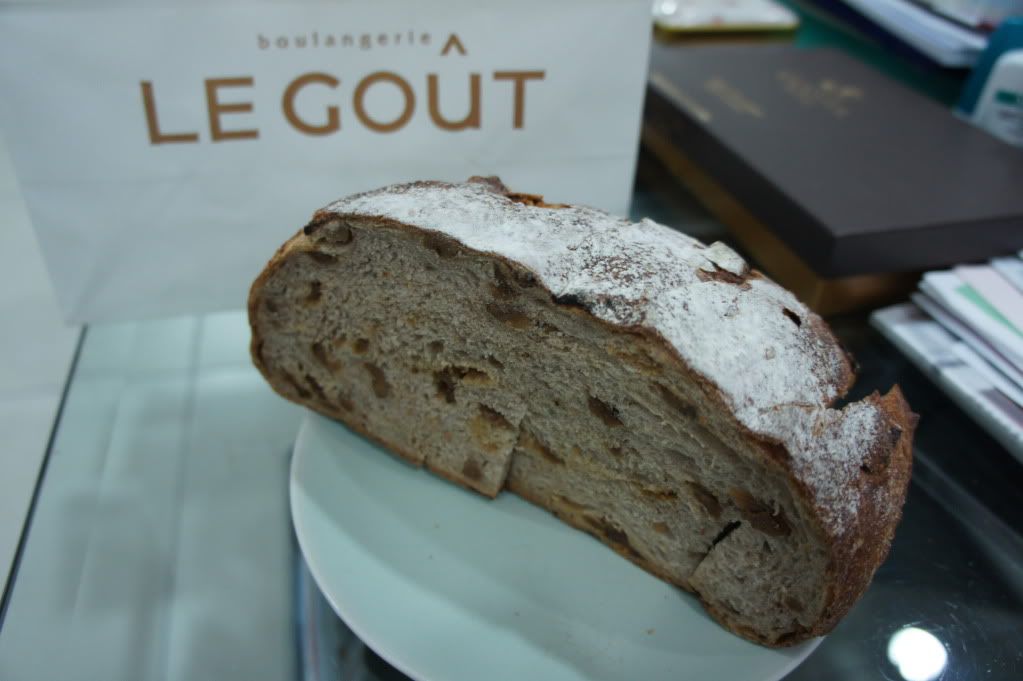 Longan and Wine Bread 桂圓酒韻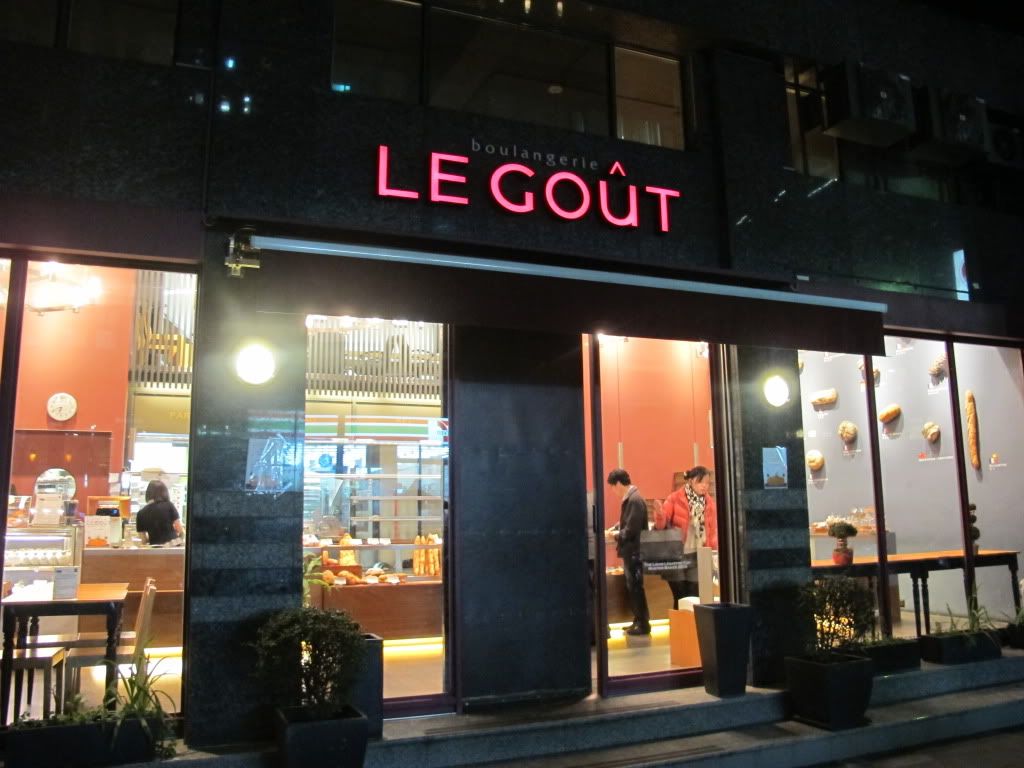 Unfortunately, when I visited Le Goût, the champion "butterfly" bread is sold out - which gives me another reason to return to this awesome bakery shop!