Ah Shui Shi Pigs Feet 阿水獅豬腳大王
No. 235-1, Section 4, Zhongxiao East Road, Taipei, Taiwan
台北市忠孝東路四段235-1號
(02) 2752-1997
http://www.assfood.com.tw/
(WTF!!)
Price: $
Recommendation:
4
Stars
For more than 40 years, Ah Shui Shi Pigs Feet 阿水獅豬腳 is probably the most established pigs feet eateries in Taiwan. With the highest quality ingredients, Chef and owner Ah Shui Shi insisted following traditional recipe and techniques to prepare his pigs feet. The restaurant's popular pigs feet was even featured at the wedding banquet of the former Taiwan President Chen's daughter.
Ah Shui Shi 阿水獅豬腳大王
Pigs Feet 豬腳
Pigs feet are braised in traditional ceramic pots that can evenly heat the pigs feet as well as keep the cooking temperature at the perfect constant. The special luzhi 滷汁 ("master stock") has not been changed in years, and the sauce stains frighteningly covered all around the pots. Jon and I thought it was quite insane, but as the elders said, "the older [the luzhi], the more aromatic 愈老愈香," just like wine, which tastes better as it ages......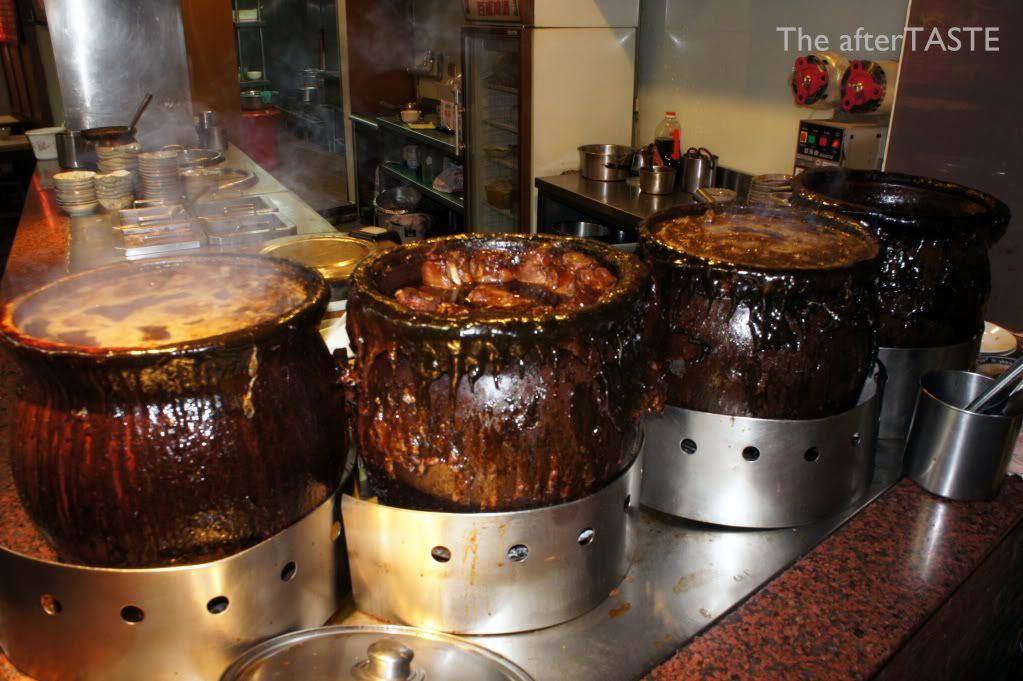 Braising Ceramic Pots 滷鍋
Lou Wei (Braising) Station 滷味
Tofu, Egg, Minced Pork, and etc. 滷豆腐, 滷蛋, 肉燥, and etc.
Pigs Feet 可口豬腳
The delicious pigs feet were delicate and soft. Without a knife, I could easily separate the meat with my chopsticks. My favorite part was the fatty skin, which was extremely tender but also chewy. Both the texture and aroma were excellent, but I wish the sauce was a bit heavier.
Pigs Feet 可口豬腳
Braised pigs feet would not be complete without a bowl of vermicelli with luzhi. Taiwanese believed that eating pigs feet vermicelli can bring good luck to life! It is also a common tradition to serve pigs feet vermicelli for birthday celebrations.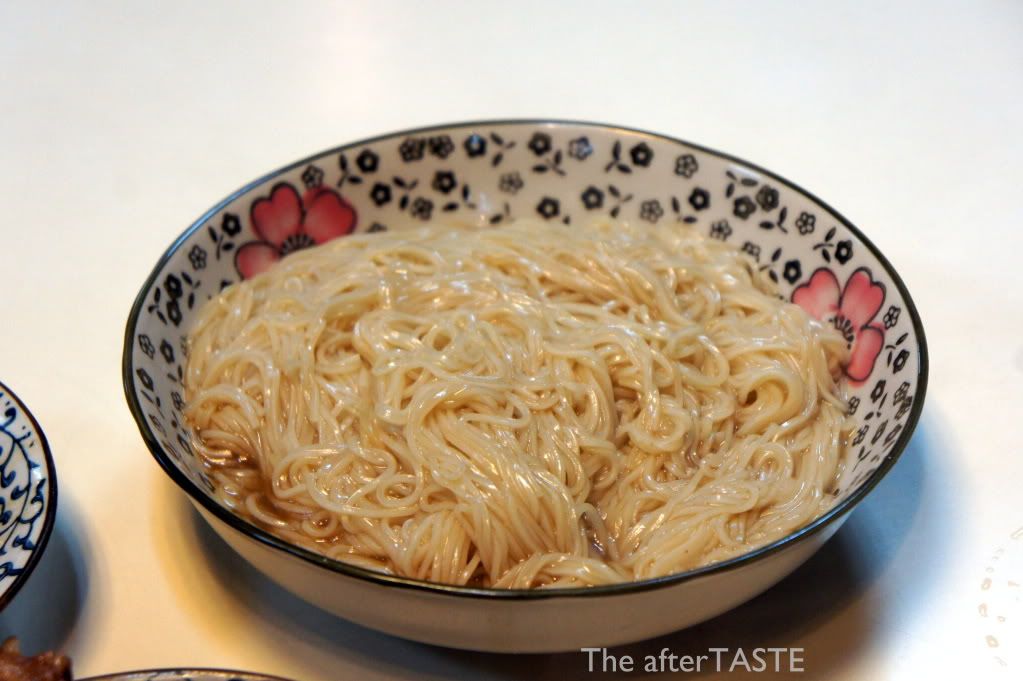 Vermicelli with Lu Zhi ("Master Stock") 滷汁麵線
As side dishes, the braised pork knuckle tendon and tofu were surprisingly good. I was totally amazed by the taste of the tendon and the texture of the tofu. Both of them are well-flavored and fully absorbed the essence of the luzhi. No extra sauce or seasonings were needed.
Pork Knuckle Tendon 可口蹄筋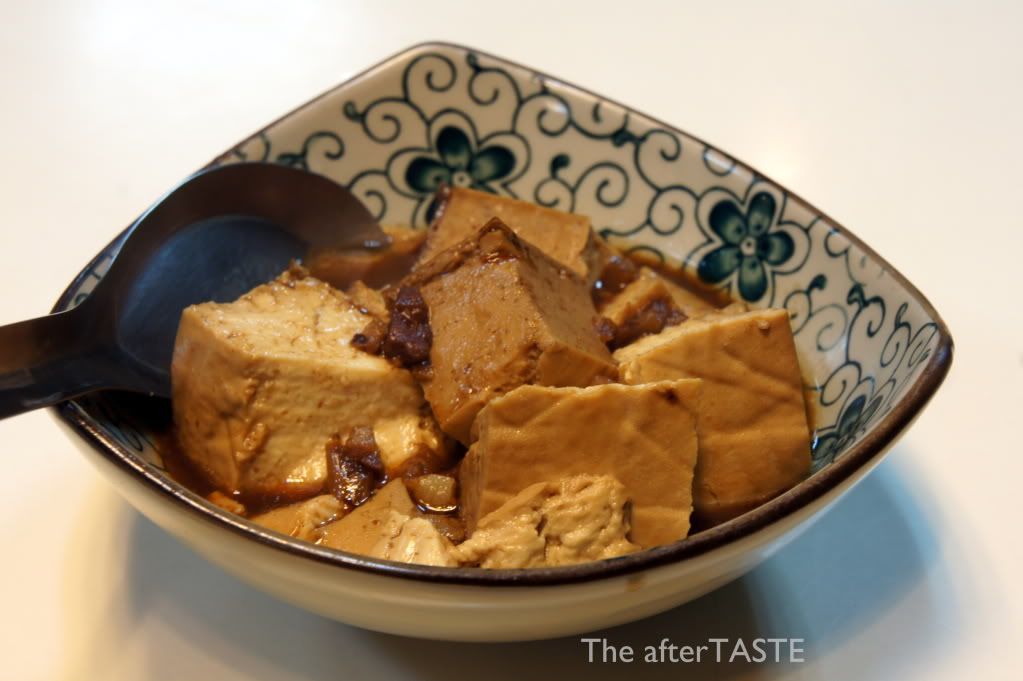 Braised Tofu 滷豆腐
Ah Shui Shi also operates a pretty successful delivery and e-commerce business. Below are pigs feet waiting to be packaged.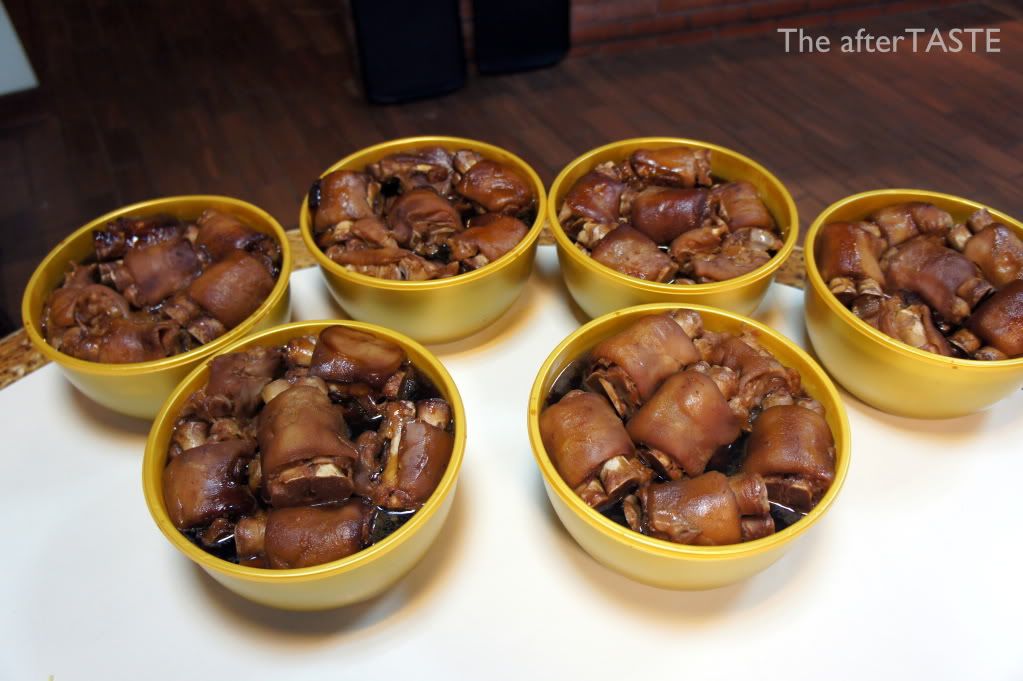 for delivery 宅配
locals who look like tourists!
also in various locations in Taichung, Taiwan