Boon Keng Chicken 文慶雞
No. 219-1, Section 3, Zhongxiao East Road, Taipei, Taiwan
台北市忠孝東路三段219-1號
(02) 2731-5522
Price: $
Recommendation:
4 Stars
As the first international outpost of the widely popular Boon Tong Kee 文東記 in Singapore, Taipei's Boon Keng Chicken prides itself as the best Hainanese Chicken Rice restaurant in Taiwan and has a slogan of "
Either go to Singapore or come here
"! Catering to Taiwanese people's different eating preferences, the
cocky
diner chose to use free range chickens in Taiwan, which gives a more tender and chewy composition than the regular fatty chickens used in Singapore.
Boon Keng Chicken 文慶雞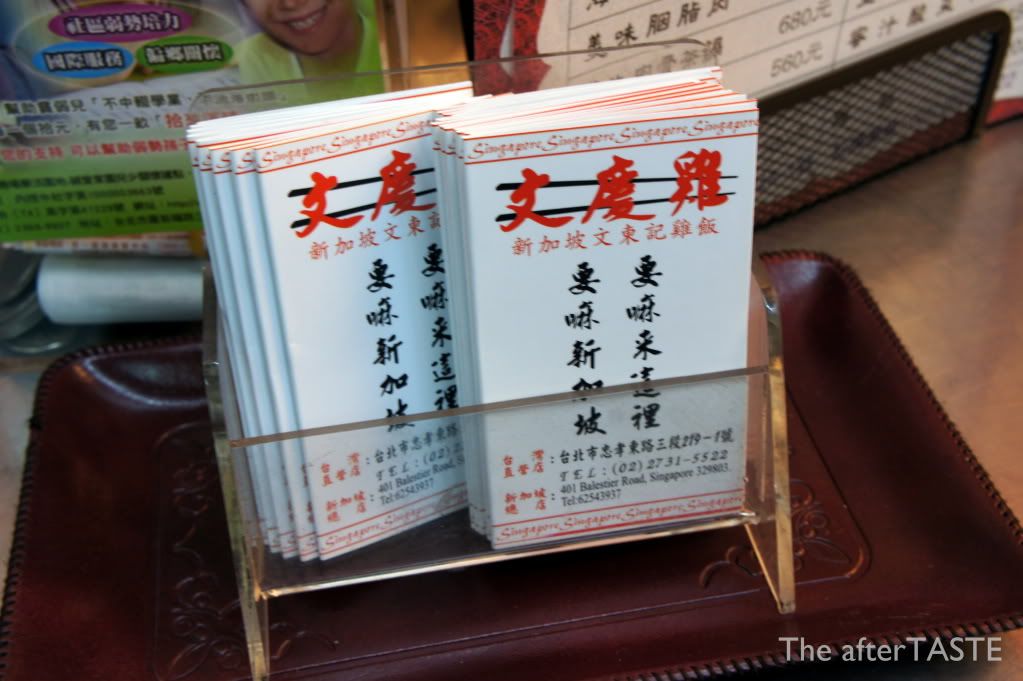 "Either go to Singapore or come here"
"要嘛新加坡, 要嘛來這裡"
The walls of the tiny restaurants are covered with autographs and endorsements by numerous celebrities in Taiwan.
autographs and endorsements by celebrities
Hainanese Chicken!
We ordered a couple signature appetizers, recommended by our waitress.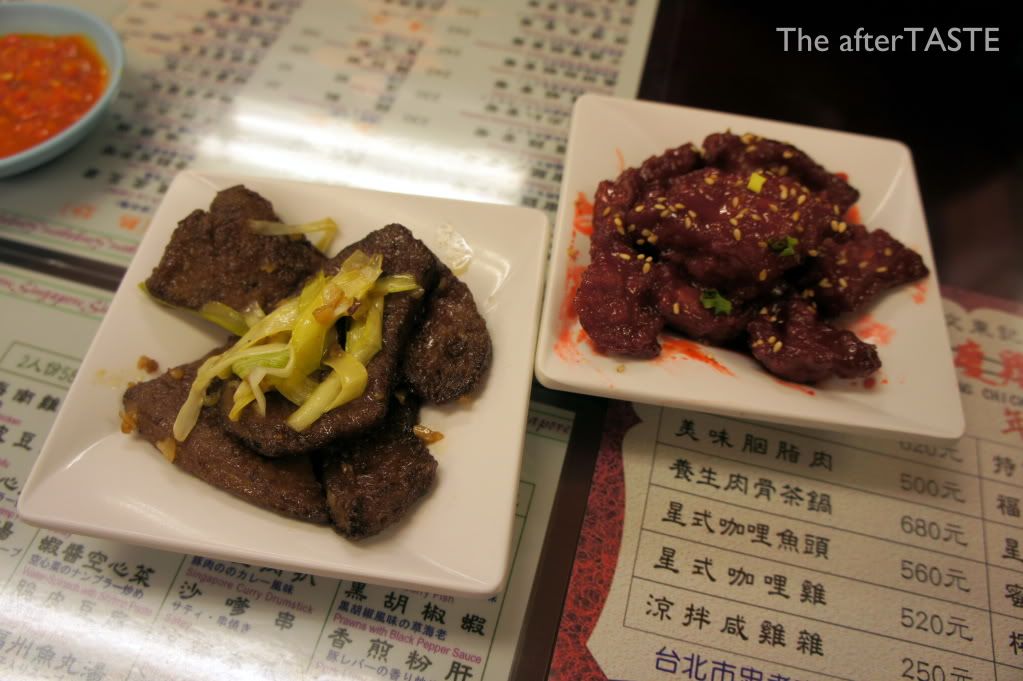 Sauteed Pork Liver & Braised Pork 香煎粉肝 & 胭脂肉
Hainanese Chicken (half chicken) 海南雞 (半隻)
Here comes the golden Hainanese Chicken that we've been waiting for. Just looking at the glowing chicken made my mouth water. With a dip of Singaporean hot sauce, the tender and delicious chicken is both sweet-scented and slightly spicy.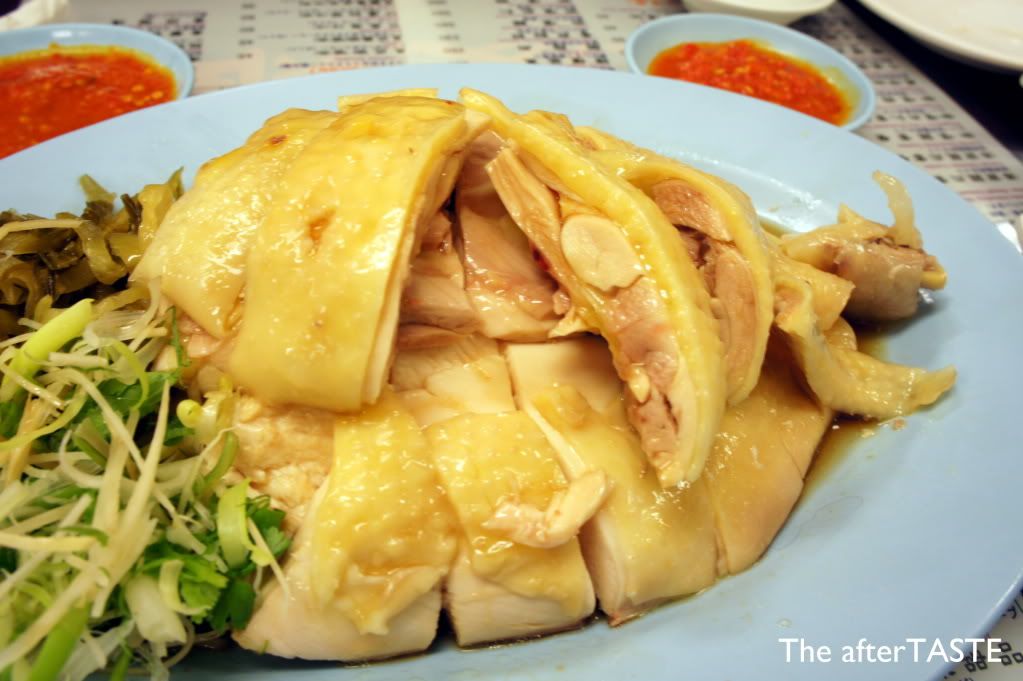 Hainanese Chicken 海南雞
As good as the Hainanese Chicken gets, in my opinion, the spotlight of this famous Chinese dish is on the Hainanese chicken rice. The reason why Hainanese chicken rice is so tasty is because that the rice is boiled with Chicken soup stock instead of plain water. Each grain of the brown and fragrant rice is filled with the essence of chicken soup.
Hainanese Chicken Rice 海南雞飯
Shortly after, the waitress brought each of us a dish of mysterious black sauce and instruct us to pour it on the rice. It is the traditional way of serving Hainanese chicken rice in Singapore, and it is said that the sauce will bring out the tastiness of the rice. Surprisingly, it did, and I don't know why!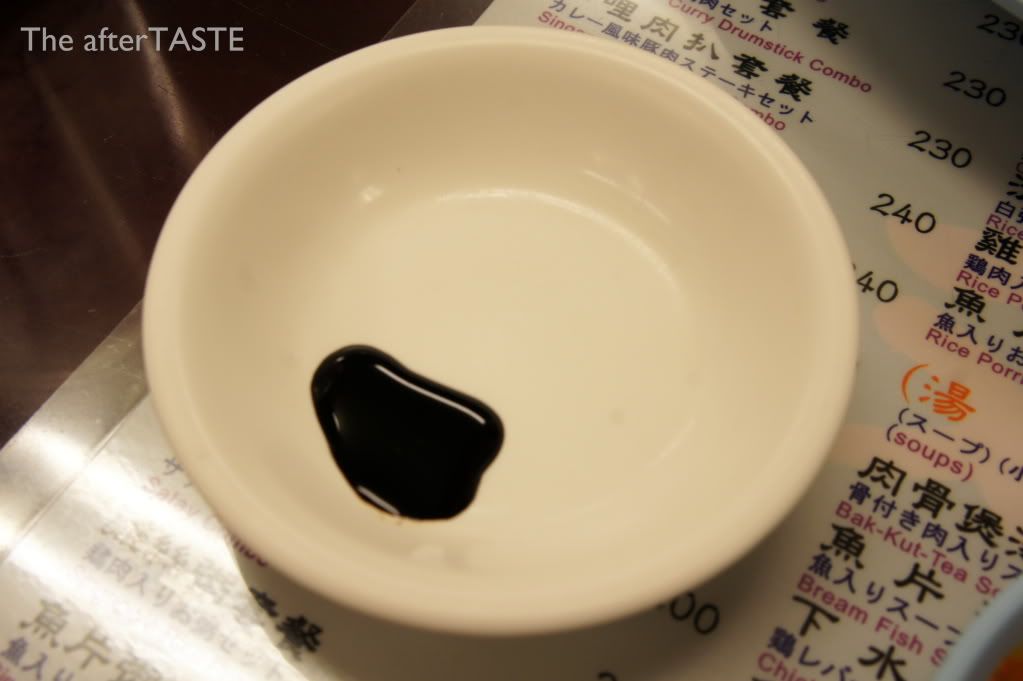 special black soy sauce 黑抽
Angela photoshopped a dreamy picture of us. lovin' it!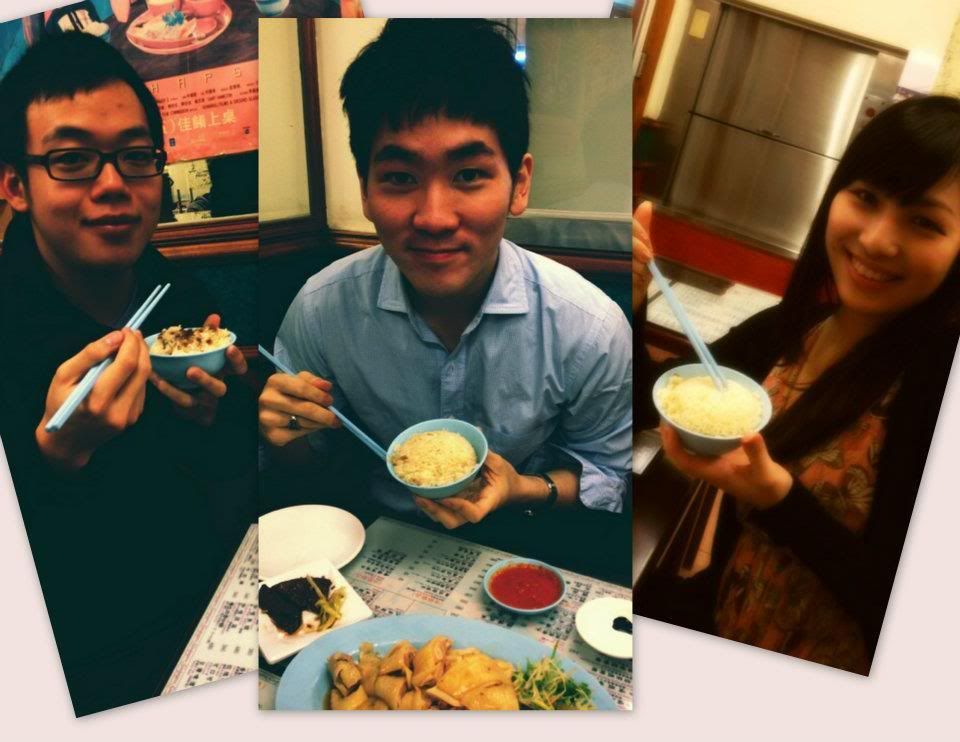 photo credit: Angela
also in various locations in Singapore (Boon Tong Kee)