The Disgruntled Chef
26B Dempsey Road
Singapore 247693
http://www.disgruntledchef.com/
Price: $$$
Recommendation:
4 Stars
Closely situated next to the Singapore Botanical Garden, the elegant and trendy Dempsey Hill gives urbanistas a place to enjoy fresh air and get away from the jam-packed city lifestyle. While only a short distance away from Orchard, this posh neighbourhood full of restaurants, art galleries, and fashion boutiques possesses a completely different scenery and atmosphere with a very relaxed country vibe. Because of its unique history as once the site of British army barrack and, more recently, Singapore's national service training base, along the main passage are majestic trees and tropical plants that surround and seclude this suburban area.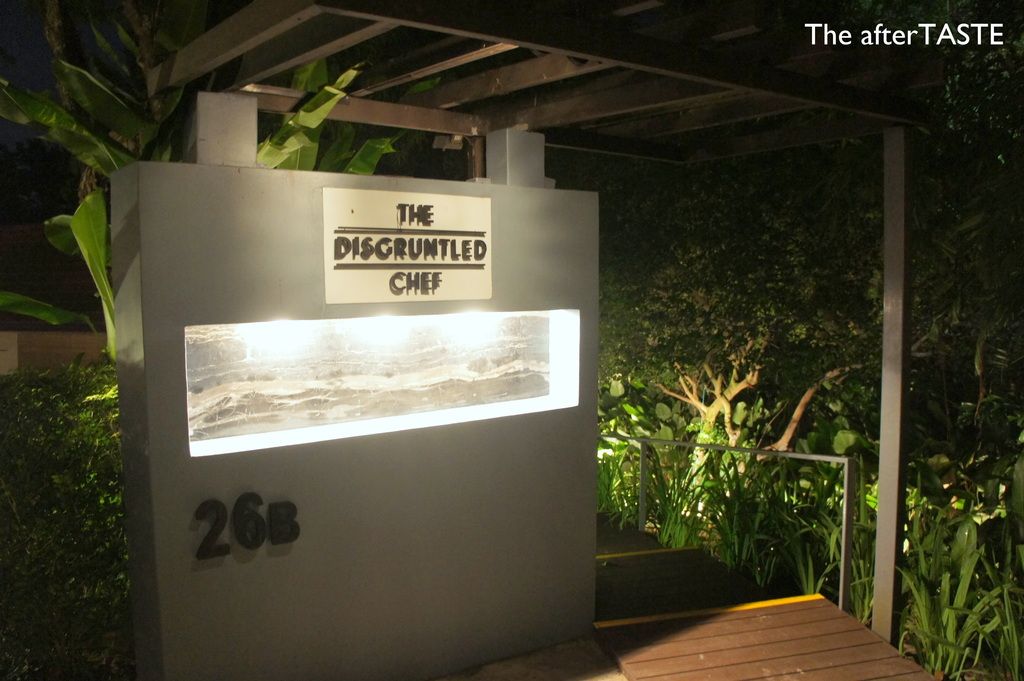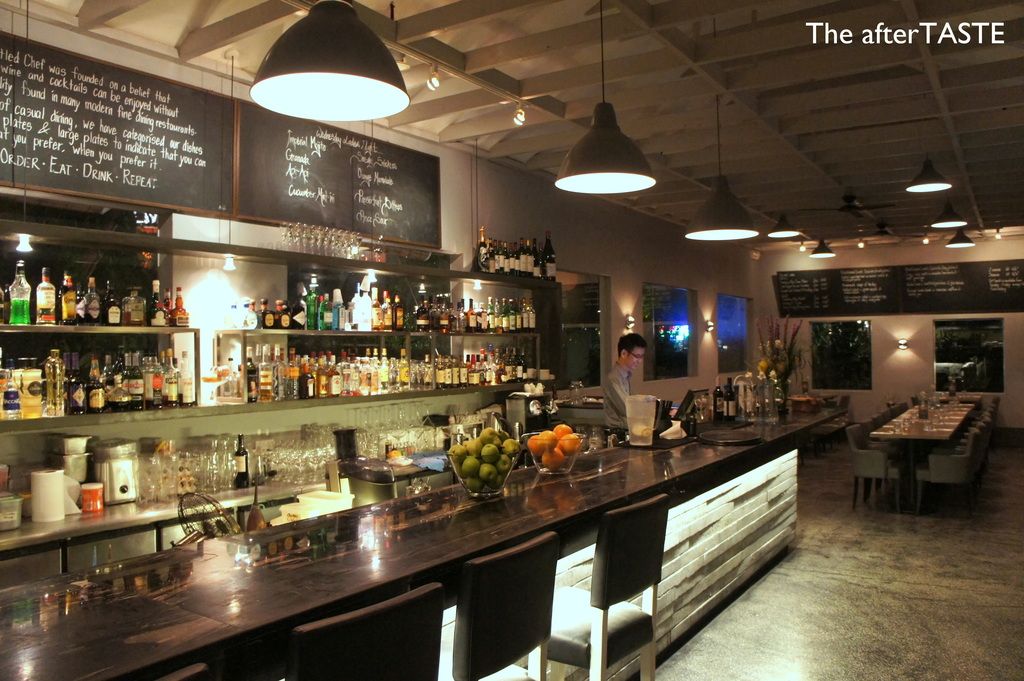 The Disgruntled Chef is a hidden gem among the cluster of shops and diners in Dempsey Hill. With its inconspicuous and subtle sign, Howard and I almost missed the restaurant which occupies an one-story colonial house. The contemporary restaurant employs a simple and industrial interior design with gray-scale furnishings that create a clean and stylish atmosphere. Famous for its strong tapas influence with modern twist, The Disgruntled Chef splits its menu into 3 sections: nibbles, small plates, and big plates. Our waitress recommended us to order a few small plates along with one big plate as they are made for sharing.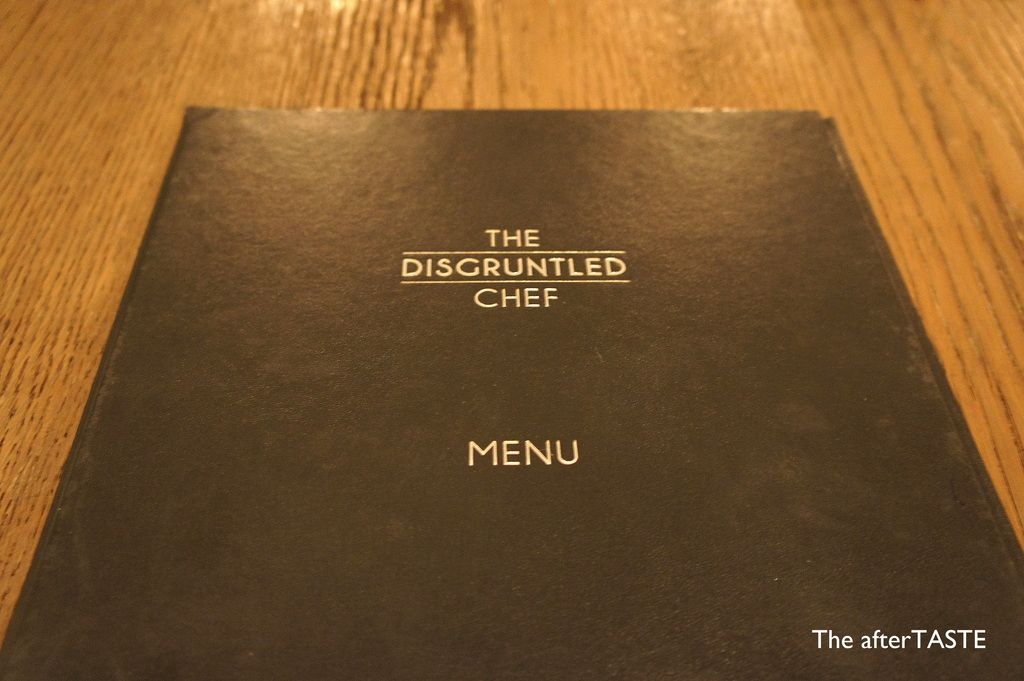 Thai White Sangria
Citrus Vodka, Lime, Grapefruit, Lemongrass, Kaffir Lime Leaf, Honey & Riesling
I'm usually very hesitant when it comes to white sangrias because of its potentially bland and uninteresting taste, but the bar's own version of Thai White Sangria completely blew my mind. With a refreshing hint of lemongrass and lime leaves, the Riesling-based alcoholic goodness was pleasantly fragrant and fruity. The light pink and green elements of the sangria also make it the perfect sweet spring cocktail.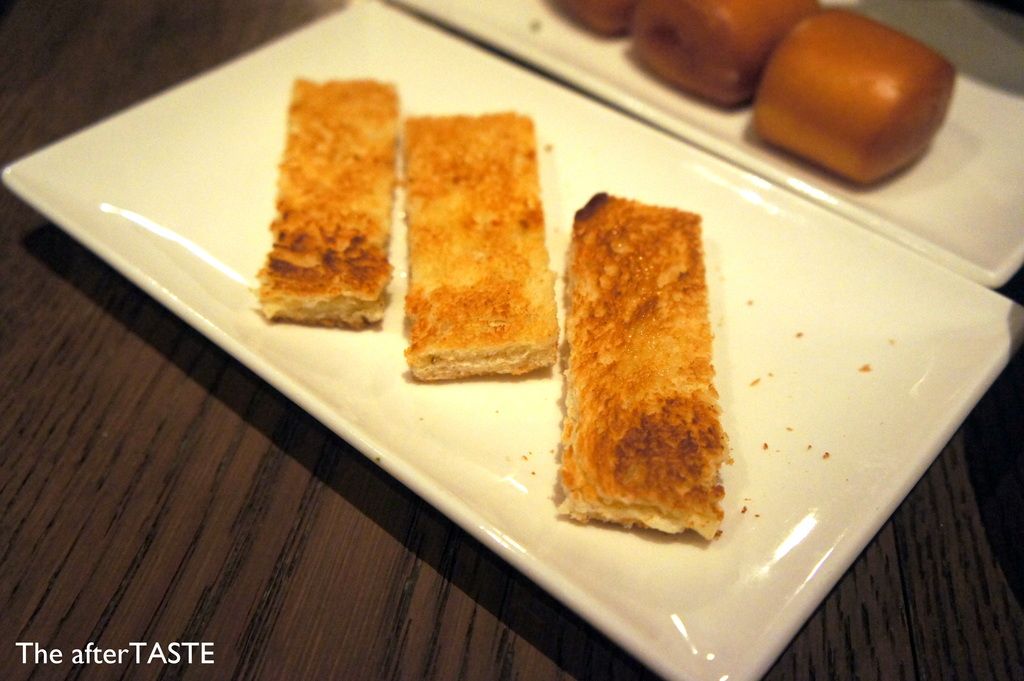 Black Truffle Bikini Sandwiches
With Brie
With a sexy name like this appetizer, I was definitely expecting more than just three pieces of bite-size, truffle-scented grilled cheese. Nothing out of the ordinary…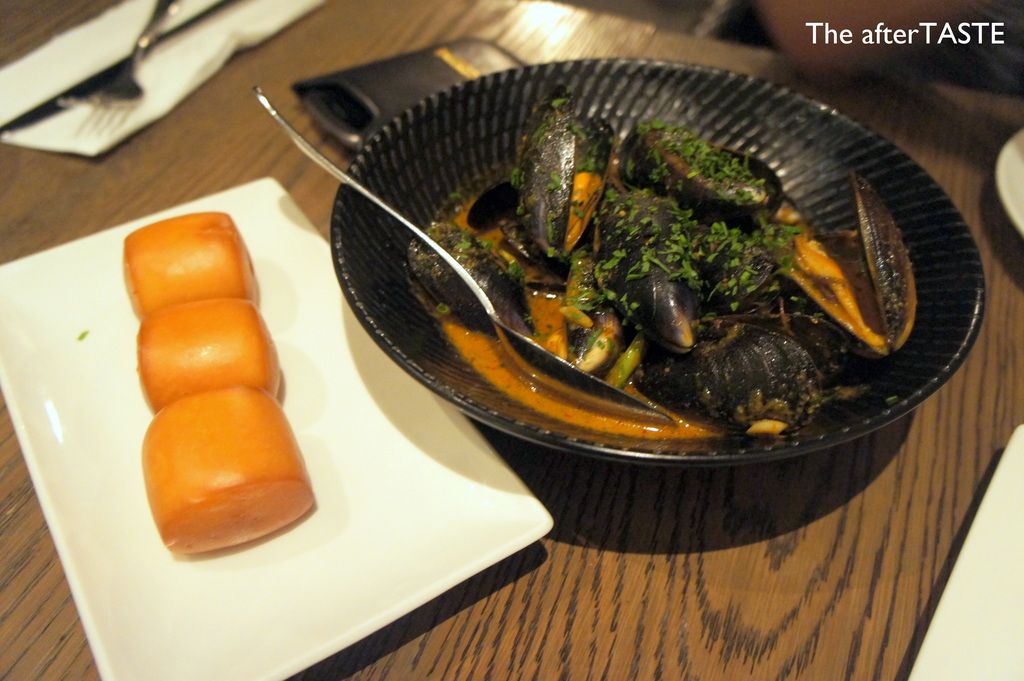 Curried Mussels
With Lemongrass & Deep Fried Buns
Seasoned with exotic spices, the aromatic curry sauce was strong and heavy, which complements the Singaporean favourite - mini fried man tous!
Steak Tartare
With Soft Quail Egg & Truffle Hash Browns
Papillote of Prawns
Tiger Prawns, Chorizo & Garlic Butter baked in Parchment
The Papillote of Prawns may easily be my favourite dish of the night (besides the Thai white sangria, of course). The tiger prawns and chorizos were placed in alternating orders and baked in parchment, allowing the fresh prawns to soak up the sweet and spicy juice from the Spanish sausages. Served with slices of warm and toasted sour dough, the shrimps were packed with incredible flavours that will keep you going for more.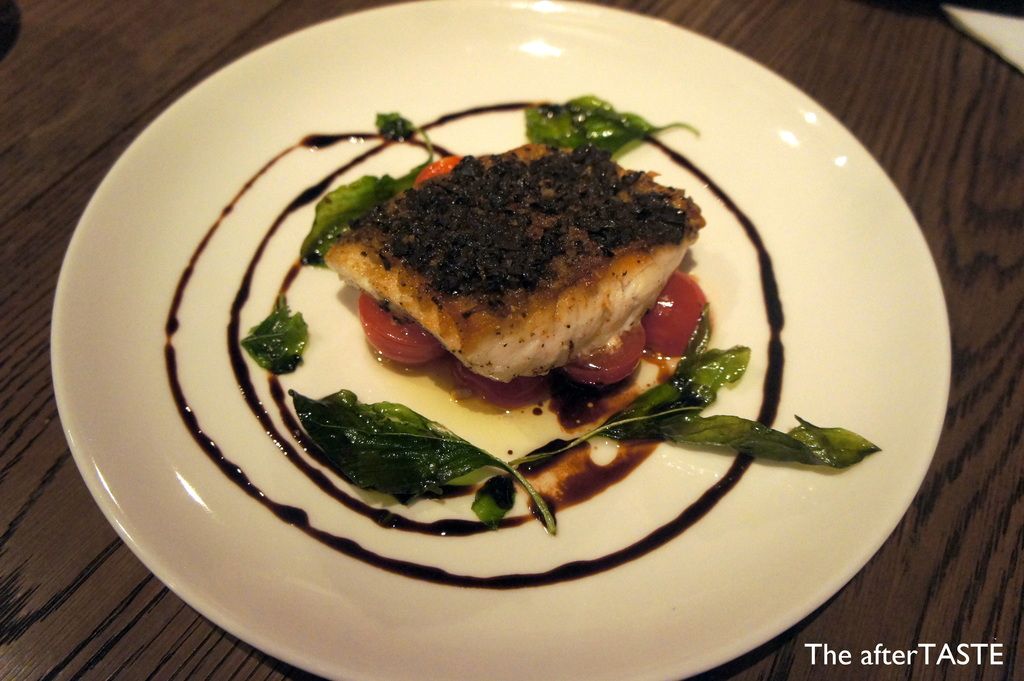 Pan Roasted Barramundi
With Tapenade Crust & Sauce Vierge
Chocolate Fondant
With Peanut Butter, Banana Brulee & Vanilla Ice Cream
Instead of the typical chocolate filling in lava cakes, the pastry chef mixed a smooth and delicious banana brulee with peanut butter for the Chocolate Fondant. I may be exaggerating a little, but a bite of the fondant cake is a true indulgence for the palate as the holy trinity of chocolate, peanut butter and banana do wonders.
Vodka, Frambroise, Crème de Fraise, Lime Juice, Soda & Fresh Berries
The cocktail was very yummy with lots of summer berries. Great for me who likes to munch on the garnishes in drinks!
Howarddd!!
The dinner was terrific at The Disgruntled Chef, especially when I had such great company (shout out to Howard!!). Along with the fantastic presentation of food and incredible use of different ingredients, the chef's personal interpretation of modern cooking was spot on!