No. 9 Park
9 Park Street
Boston, MA 02108
http://www.no9park.com
Price: $$$$
Recommendation:
5 Stars
The elegant and sophisticated No. 9 Park represents the pinnacle of fine dining in Boston. Created by celebrity chef Barbara Lynch, No. 9 Park is the flagship shop of her dining empire in Boston; I believe it is one of the only few Michelin star worthy restaurants in the city. Overlooking the iconic Boston Commons, the restaurant attracts a very smart and classy crowd in its exquisite dining room and bar.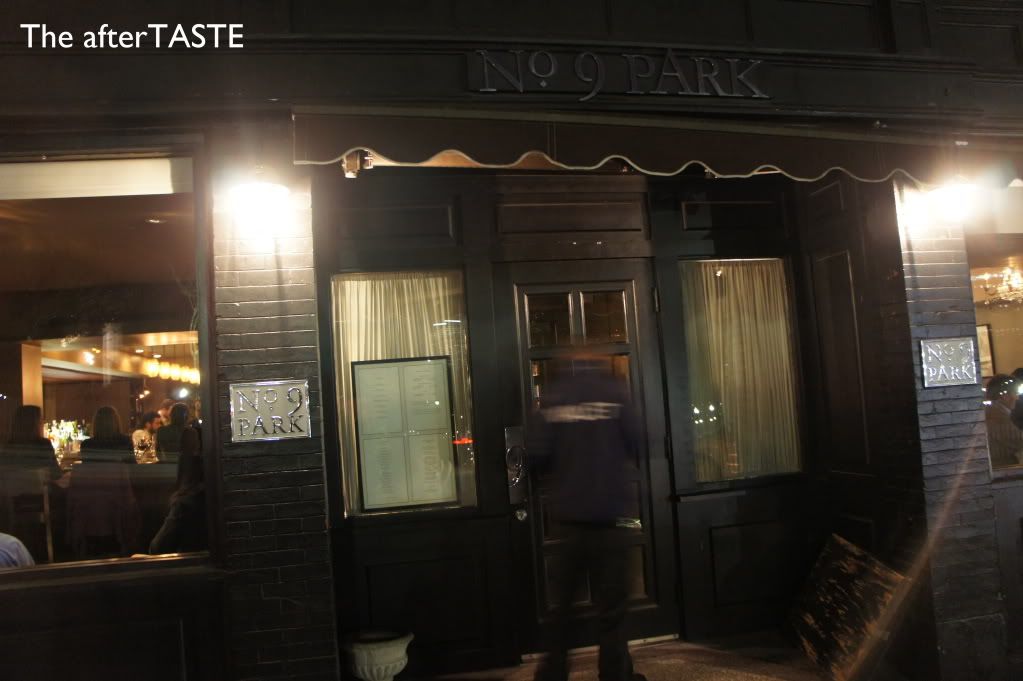 No. 9 Park is one of the most popular restaurants over the Boston Restaurant Week. I had to make a reservation a month in advance to ensure a spot at this exclusive diner. While the heavenly food is absolutely delicious, what impressed me the most was the top-notch and impeccable service from our waitress and busboys. Our waitress was very attentive and knowledgeable about the food as well as the wines. More importantly, other waiting staffs and busboys were incredibly polite and made sure our water glasses were always filled. On top of that, whenever I finished my bread, another freshly baked goodie would appear on my bread plate immediately. The service was just spot on! It definitely added to our already great dining experience.
In addition to the restaurant week menu, we ordered additional wine pairings with our set. Each dish was accompanied by a specially-selected and unique wine. The choices were excellent, but I wished they poured a little more. It was certainly not enough for alcoholics like me!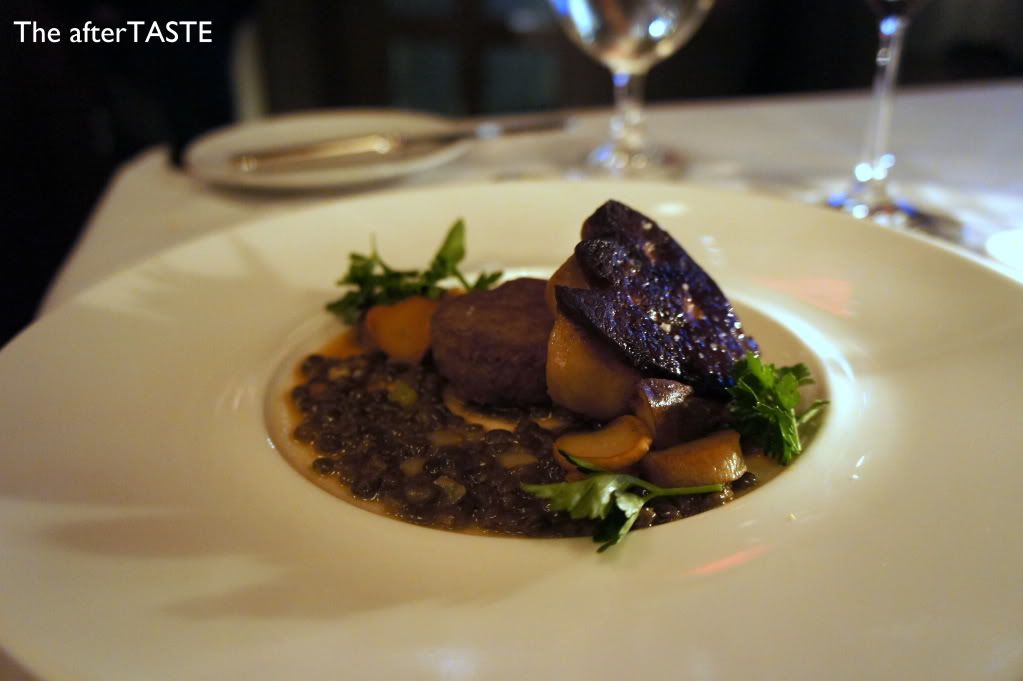 Seared Labelle Farms Foie Gras (with $$$ supplement)
lentils du Puy, duck rillettes, hedgehog mushrooms
Perfecto. The seared duck foie gras was truly made to perfection. The creamy foie gras and spongy texture of the hedgehog mushrooms went extremely well together. And the delicious smell of duck fat would linger in my mouth until I had another bite of this delicate dish.
Fluke Crudo
Marcona almond, preserved lemon, harissa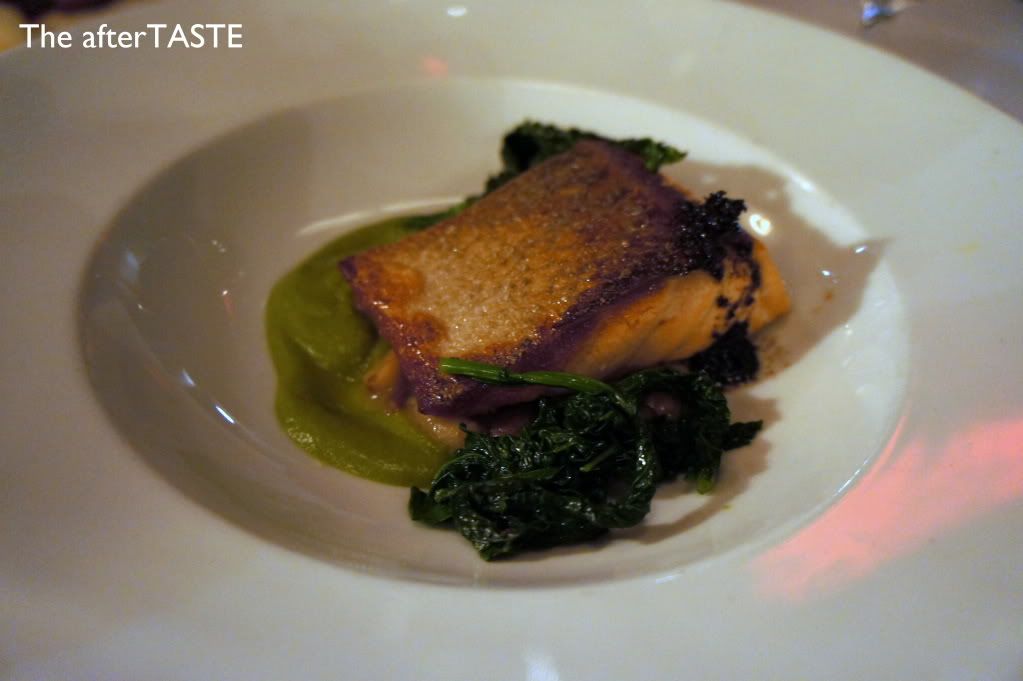 Roasted Scottish Salmon
fennel, great northern beans, broccoli rabe
The roasted Scottish salmon was incredibly prepared at the right cooking temperature and time. The fish was warm through the middle with a hint of red - just the way I like it.
Daube de Boeuf
Macomber turnip, bacon, petite vegetables
malted cream, coffee, honey
The cake was a bit on the dry side, but it seems to be how devil's cake are supposed to taste like (?)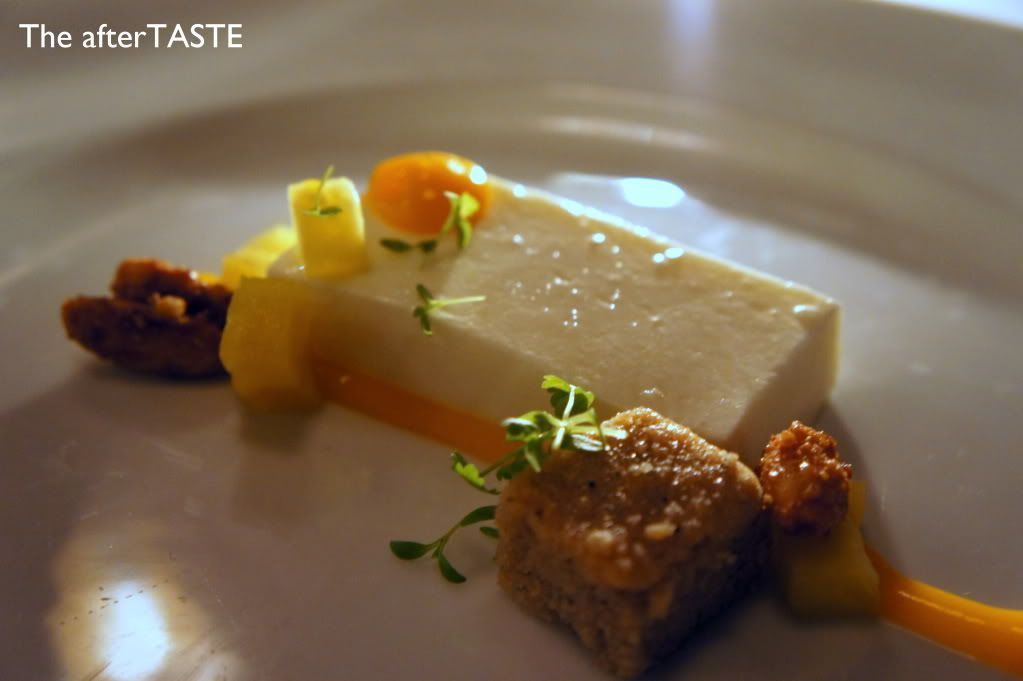 Buttermilk Panna Cotta
coconut, almond, mango
The aromatic blend of tropical fruits and nuts mesmerized my taste buds, along with the amazing smooth taste of panna cotta, I practically stole this dessert away from Chantal.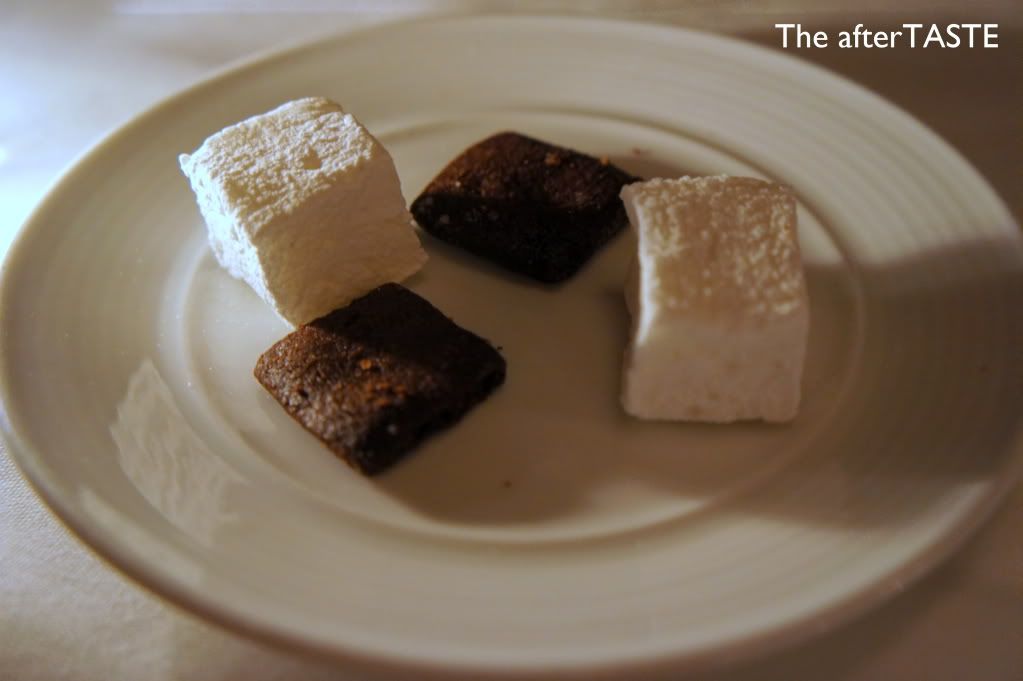 Marshmallow and Chocolate Cookie
With our check, the waitress presented us four petit dessert bites. The bitter dark chocolate cookies coupled with fluffy white marshmallows ended our night with a very sweet note!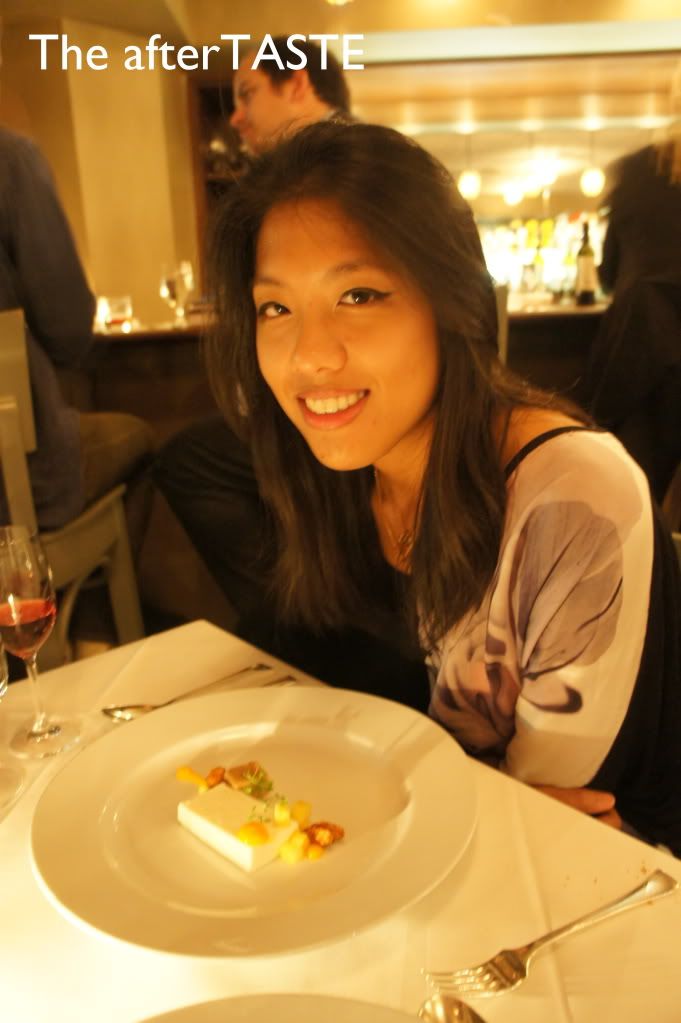 Chantal <3
My absolutely beautiful and amazing food buddy and partner in crime in Boston. Miss her lots!